Nathan and Per spent a day driving down the coast towards Drøbak.
We took a leisurely drive using the Old Mossevei, and took a break at Ingierstrand.
Next some pictures of Gjersjøen.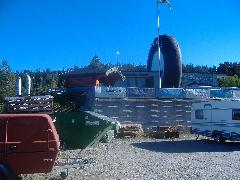 The Big Wheel at Gjersjøen
Bottom of the Bunnefjord, the fjord to the West of Nesodden.
Torkildstranda, just South of Drøbak. We would sometimes go there as children to swim.
Hvitsten, a small seaside/beach town South of Dr%#xf8lbak..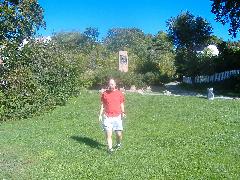 Fred Olsen monument
On our to teh cabin, we got delayed by road works.
Finally in Drøbak proper.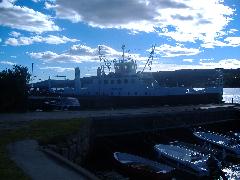 The old ferry.