The first event was a backyard picnic at Pat and Joe Felts's on Friday evening.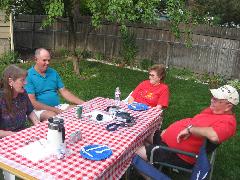 Vera, Milton, Ruby, Gene
?, ?, Ben
Rhonda, Benjamin, Betty, Carol, ?
Joe, ?, Dennis, Beki, Nathan
Saturday we all went on the Boise Tour Train (separate page) seeing historic downtown Boise.
Afterwards we has lunch at a Chinese Restaurant. (Mandarin Palice, if I recall correctly.)
Dennis (Rufus's son)
The big social get-together was held at the lounge at the complex where Beyy Felts Jarvis lives.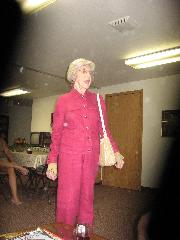 Rebecca (Beki) Narcissus
?, Per, Mikayla
Jeff, Mikayla, Carol, Ben, Beki, Ben, Per
Milton, Vera, Dennis, Rufus
Vera
Jim. Lorraine, Pat, Joe, Ben
The final event was brunch "after church" at Perkins Restaurant.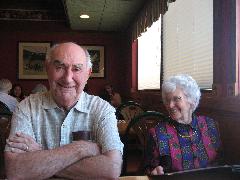 Jim and Lorraine Beasley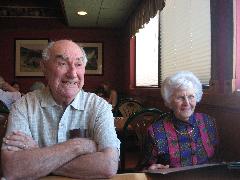 Jim and Lorraine Beasley
Pat and Joe Felts
?,?, Mike, Mike, Ruby, Spike, Vera, Milton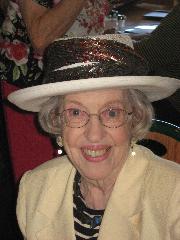 Beki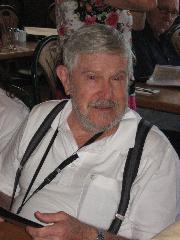 Rufus
Jeff, ?, Dennis, Rugus
Jeff
Jeff, ?
?, Betty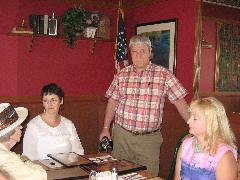 Beki, ?, Dean, ?
Dean, Carol, Benjamin